2021 Chiropractic Sports Sciences Virtual Symposium Schedule & Speakers
April 24-25, 2021
Hear from some of the most dynamic speakers in sports medicine while earning up to 24 continuing education units (CEUs)* towards both your ACBSP™ and state requirements. The 2021 Chiropractic Sports Sciences Symposium will be held virtually.
*Continuing education unit approval pending for (list state abbreviations here).
The 24 continuing education hours will be delivered in the following formats:
12 synchronous hours
12 asynchronous hours (Concussion course)
The 12 synchronous webinar hours will feature live streaming lectures and include interactive question and answer sessions
Day 1 – Saturday – April 24, 2021
Join webinar / Pre-conference vendor messages
By Event Coordinator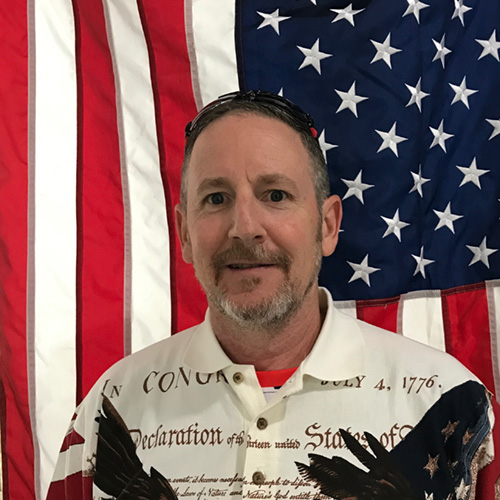 Updated Orthos in Clusters
By Dale Buchberger, DC, DACBSP®
Dr. Dale Buchberger is a Diplomate and 3-time past-President of the ACBSP. He is the President of Active Physical Therapy Solutions PC. He was the 2009 ACBSP Sports Chiropractor of the year. Previous experience in MLB, MiLB, NFL, NCAA levels of athletics.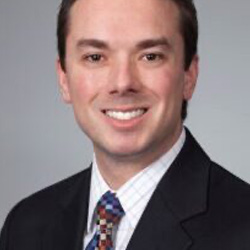 When to Continue Treatment & When to Refer
By Jim Eubanks, MD, DC, MS
Dr. James ("Jim") E. Eubanks, MD, DC, MS, is a PGY3 in the Department of Physical Medicine and Rehabilitation at the University of Pittsburgh Medical Center (UPMC). He earned his MD at Brody School of Medicine at East Carolina University with Distinction in Research.
Originally from Charlotte, NC, Dr. Eubanks earned a bachelor of arts (BA) in philosophy with honors from Furman University in Greenville, SC. In 2005, he attended Logan University in St. Louis, MO, where he earned a master of science (MS) in sports science and rehabilitation, and a doctor of chiropractic (DC). He completed a first-of-its-kind clinical fellowship in primary spine care at OrthoCarolina Spine Center from 2011-2013 under the direction of the late Craig D. Brigham MD, and subsequently joined the OrthoCarolina Research Institute (OCRI) as a musculoskeletal medicine consultant and clinical policy developer through a partnership with eviCore Healthcare from 2012-2014.
Dr. Eubanks serves on the United States Bone and Joint Initiative (USBJI) spine subcommittee, co-chair with Beth Frates, MD, of the Lifestyle Medicine Professional Group at the American Congress of Rehabilitation Medicine (ACRM), and a member of AAPM&R's Digital Learning Committee. At UPMC, he is a founding member of the Resident and Fellow Association (RFA). Additionally, he is investigating prehabilitation in lumbar spinal stenosis surgery through the Association of Academic Physiatrists (AAP) Rehabilitation Medicine Scientist Training Program (RMSTP). His clinical focus is spine and musculoskeletal health.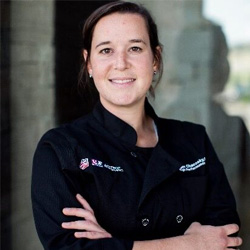 RED-S & How You Can Play a Supportive Role for Athletes
By Megan Chacosky, MS, RD, CSSD
Combining degrees in culinary arts & nutrition, Megan provides theoretical and practical nutrition education with the aim of empowering and encouraging athletes to consider how food can maximize performance, recovery, and overall health. Megan has been working with elite winter sports teams since 2015, serving as the High Performance Chef for US Ski & Snowboard through the 2018 Olympics and currently as a USOPC sports dietitian supporting USA Bobsled, Skeleton, Luge and Biathlon.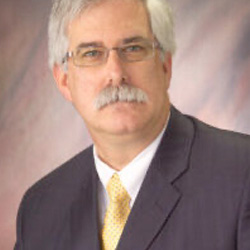 Updates in Prehospital Emergency Medicine
By Walt Stoy, PhD, EMT-P
Dr. Stoy has rich history of EMS spaning over 45 years. He is recoginzed nationally and internationlly for his efforts in education and adminstration in the EMS domain. Dr. Stoy served as a paramedic for the City of Pittsburgh in the 1970's; was a flight paramedic for STAT MedEvac in Pittsburgh in the 80's and 90's; has been on the ski patrol for nearly 20 years serving as the medical consultant to nearly 700 protrollers in the tristate area.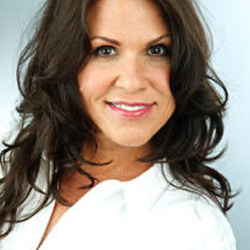 Crossing the Blue Line: The Representation of Women in The Professional Hockey Medical Team
By Mary Collings, DC
Since graduating from Dallas' Parker College of Chiropractic, Dr. Collings has grown her business from a modest office in Irving in the early 90's into a well-respected multi-location franchise from Las Colinas to Highland Park. Through the years Dr. Collings has added her unique personal touch to soothe and straighten the backs of thousands of patients. Dr. Collings is the treating chiropractor for the NHL's Dallas Stars and NBA's Dallas Mavericks. Her work has been lauded via "chiropractor of the year" awards by both the Dallas Observer and American Chiropractic Board of Sports Physicians.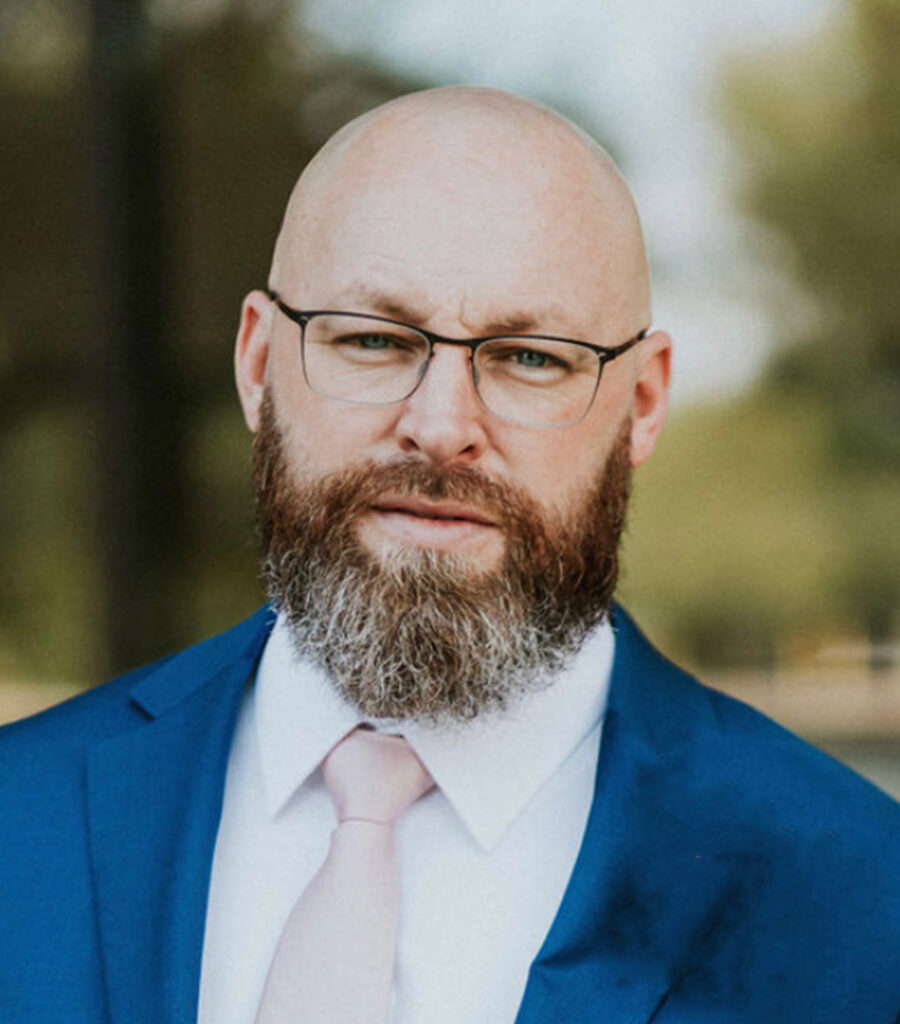 Fascial Distortion Model (FDM)
By Casey Hummel, DC, CCSP®, CSCS
Dr. Hummel is the President of the Fascial Distortion Model (FDM) and owner of BlueChip Spine & Sports Specialists in Wichita, KS. Chiropractic Spine Fellowship trained at the Texas Back Institute in Plano, TX. Certifications include CCSP® and CSCS®.
Day 2 – Sunday – April 25, 2021
Join webinar / Pre-conference vendor messages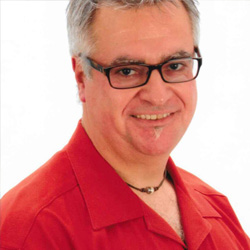 Introduction to Foundation Training, Posture and Breath
By Pat Helma, DC, DACBSP®
Pat Helma, DC, DACBSP has been teaching Foundation Training since 2013. Dr. Helma is also part of the Core Education Team for Foundation Training which certifies instructors to teach these techniques worldwide. Dr. Helma maintains a clinic-gym hybrid practice model and teaches Foundation Training out of Boulder, Colorado.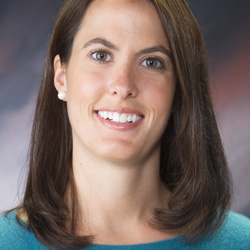 Blending it All Together: Stress Management for the Athletes Work and Life Success
By Aimee Kimball, PhD
Dr. Aimee Kimball is the Director of Player and Team Development for the New Jersey Devils and the founder of KPEX Consulting. Previously, Aimee was the Director of Mental Training at the UPMC Center for Sports Medicine. She has worked as a mental training consultant with athletes at all levels, including winning two Stanley Cups with the Pittsburgh Penguins. She received a PhD in Sport Psychology from the University of Tennessee, a Master's degree from Miami University (Ohio), and an undergraduate degree from Penn State.
Aimee is dedicated to helping athletes, physicians, executives, and other performers create a high-performance mindset.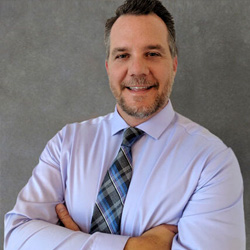 Streamed Documentation for Working with Teams
By Tom Young, DC, DACBSP®
Tom Young, DC, DACBSP® maintains a sports practice in Clearwater, FL. He is adjunct faculty of Chiropractic Science at National University of Health Sciences and Human Factors at Embry Riddle Aeronautical University. He serves as a research abstract reviewer and practical examiner for ACBSP, co-authored a textbook on Functional Assessment & Rehabilitation, and presented original research at the ACBSP Symposium. He's collaborated with many providers, including a Sports Medicine Fellowship Program at Halifax Hospital in Daytona Beach, and as team Chiropractor to the Daytona Tortugas professional baseball team.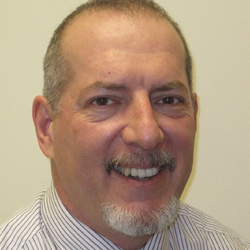 Exercise: Progressions & Regressions
By Andrew Klein, DC, DACBSP®
Dr. Andy Klein received a BA in Physical Education from Lehman College in 1981, and an MS Ed. in Exercise Physiology from Queens College in 1983. He received his chiropractic degree from New York Chiropractic College in 1987. He is certified as a Strength and Conditioning Specialist by the National Strength and Conditioning Association, and is board certified in Chiropractic Sports Medicine by the ACBSP. He is a certified Level 1 weightlifting Coach by USA Weightlifting. Professional appointments include appointed chiropractor for the USA at the Goodwill Games in 1998, and the Olympic Games in Sydney, Australia in 2000. He served as the team chiropractor for the Minnesota Vikings from 2002-2006. He practiced for 21 years in the Physical Medicine & Rehabilitation Department at Park Nicollet clinic. He is currently the director at the Human Performance Center at Northwestern Health Sciences University.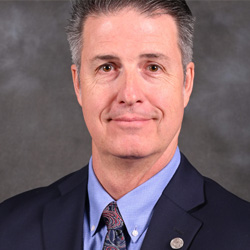 Sports Radiology
By Steve Gould, DC DACBR
Dr. Steven Gould, a 1989 CCC, KC alum, is a Board Certified Chiropractic Radiologist who became a Diplomate of the American Chiropractic Board of Radiology (DACBR) in 1993. He has a full-time radiology and clinical/patient practice, where he performs interpretations on plain film radiographs and MRI studies for referring chiropractors. He has provided chiropractic care to the Wichita Wranglers professional baseball team and the Wichita Thunder hockey team. He is the current team chiropractor for two school districts in Kansas. He is a member of the American Chiropractic association and Council on Diagnostic Imaging of the ACA. He is a member of the American Chiropractic College of Radiology and a member of the Kansas Chiropractic Association, which named him "Young Doctor of the Year" in 1995 and he was named the KCA "Doctor of the Year" in 2012.